VS2.0
PRO
Make sure you read the rest of this page before you close...
OK, so you hear phrases like 'This is So Special' all the time. So let me ask you...
Have you ever seen a Dynamic
Scarcity Timer Inside a Video

before?

View video full page.
Unlimited Projects | In Video Scarcity Timers | In Video Opt-In Forms | More
It's No Secret… Scarcity Sells, you know it and so do we. Adding scarcity timers to your VS2.0 Campaigns offers unparalleled opportunities.

Imagine the possibilities… not only have you used someone else's video and website but now you can literally force a response by showing the diminishing amount of time they have left to check out your offer.
BTW... This is another first. Adding scarcity timers to videos (with Clickable Links) has never been done before.
How would YOU Like to Maximise Your Profits...

Starting Today!
MORE
You Want More Don't You… How About U N L I M I T E D?
2 - 3 Minutes per Campaign
Using VS2.0 is easy right? So easy that you and everyone else that uses it will be able to roll out campaigns in minutes (literally)…

In fact everyone who has tested VidSkippy so far has stated that it takes less than 3 minutes to do.

2 – 3 minutes to roll out a campaign. No websites needed. No learning curve. No hosting & No Cost.

If you can produce profit pulling affiliate campaigns that fast and without restrictions how many will you produce?
How Much is Enough?
Only you can answer that… perhaps you have all you need, or maybe you don't…

Maybe when you see how easy VS2.0 is to use and how effective it is when you: drop a campaign onto the top authority site in your niche for example… Maybe you'll want to do more and more… and more.

We're aware of this based on what beta testers are already doing with it… which is why we are lifting all usage restrictions with this very special Unlimited offer... (That's on top of additional features).
Unlimited users have NO restrictions – roll out as many projects as you like and watch the commissions stack up!
PLUS+
Wanna Add Testimonials Over Other Peoples Videos?
No… You Can't do This with YouTube Ads or Anything Else… But You Can With VidSkippy 2.0
Options...

– Add images

– Change styles and colours

– Add / remove close testimonial button

– Animation

– Time / delay

– Interval

– Add to main video or In-Stream Ad
SPECIAL OFFER
Upgrade to VS2.0

PRO

 Now...
I'm sure you can see that these extra features we're including really complement the product and take it to another level. The unlimited use alone is worth far more than we are charging today...

This is a one-time opportunity (available during this special launch event). Don't let it slip past you; jump on board and upgrade today!
Take advantage of our Launch Event 'Special Offer' below... Right NOW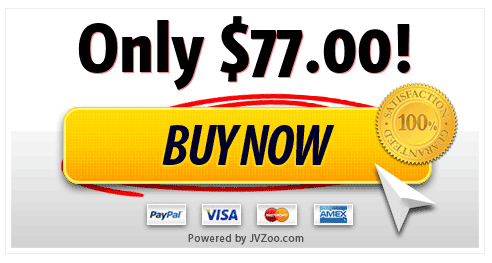 Performs Just as Promised... Flawless

I'm a software developer and over the years I have seen a lot of crappy software. VidSkippy is most certainly not one of those. First, it performs just as promised and it does so flawlessly. On top of that it boasts a well-organised and very easy to use interface. You can have your campaign setup and ready to go with in minutes. All you need is a few mouse clicks and some copy and paste.

I particularly liked the fact they kept it simple. No complicated and hard to understand setups. A vast library of high quality images on practically any subject you can think of is there for you to select a thumbnail image. The resulting stream going out to the viewer behaves in a familiar way: video ad and a call to action button. Just like YouTube does it. This is something people are used to seeing and interacting with on a daily basis.

I loved the fact VidSkippy is not only giving you the code for imbedding your campaign in any webpage you have online but it also gives you a link you can share anywhere - just like you would any video from the major video hosting platforms. This versatility for me is a huge plus for VidSkippy.